Company History:
Through a series of strategic business moves, SA Hostnet became the Tier 1 host the company is known as today. SA Hostnet thrives in an industry that is constantly reinventing itself.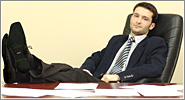 With innovations in customer service, ease of use, and special features for SA Hostnet customers, the company continues to stay one step ahead of the competition.
SA Hostnet provides low-cost feature-rich web hosting. The SA Hostnet business model emphasizes service to small and medium sized businesses, allowing them to do e-commerce and focus on their core competencies while SA Hostnet handles their Internet site.
Why SA Hostnet?:
SA Hostnet's excellent prices are not the only reasons why our customers rave about our services! Our customers appreciate:
Industry-leading Customer Care program
Rock-solid network - 99.99% uptime guaranteed
100% customer satisfaction guaranteed
Unmatched reliability
Lightning-fast network connectivity
Custom hosting environment
Innovative support technology
Rock Solid Network 99.99% Uptime Guaranteed
100% Customer Satisfaction Guaranteed
While our competitors force half- or full-year commitments, here at SA

Hostnet you can pay month-to-month. All our server packages come feature-rich and competitively priced. Our starter UNIX package includes a full domain name and dozens of useful CGI scripts to enhance your site. You even have the option of pre-paying 1 year in advance to receive a hefty discount. If your site requires secure server, FrontPage 2000, Real Audio/Video or any of our other cutting-edge features then SA Hostnet is the only choice for your web hosting needs.
Unmatched Reliability:
SA Hostnet provides all of its clients with cutting-edge hardware, software and technology. All of SA Hostnet's servers are custom-built with the most reliable equipment for higher performance.
Lightning-Fast Network Connectivity:
SA Hostnet has chosen five of the best backbone providers to relay all traffic. This means that all our clients have a 99.99% uptime guarantee. The network is designed around redundancy and efficiency.
Custom Hosting Environment:
We strongly believe that the environment where the servers are located is as important to our client's websites as the services our clients are receiving. The SA Hostnet Data Center is geographically located near an Internet Exchange Point to minimize traffic hops and optimize performance. Certified technicians are monitoring the equipment 24 hours a day.
Mailing Address:
Corporate Office:
SA Hostnet
131 Main Road
Strand, 7140
RSA